I don't have my usual outfit post for you today. I have something new and different coming up tomorrow and Friday and wanted to make sure those posts got my full attention so I had to forgo the usual post for today. However, I wanted to make sure you knew about this great deal from Cents of Style on Thanksgiving graphic tees and hoodies starting today and running through the 27th.
Disclosure: This post contains affiliate links. I make a small commission from your purchases through my links. Thanks for your support.
Lots of us love graphic tees, especially seasonal ones, so you don't want to miss these. Take $10 off Thanksgiving graphic tees and hoodies with code BOLDTHANKS.
It is time to start thinking about what to wear for Thanksgiving and these are perfect if you have a casual, chill gathering like I do. But if you like to dress up a bit, remember you can still dress up a graphic tee. It's so cute with plaid pants and a cardigan.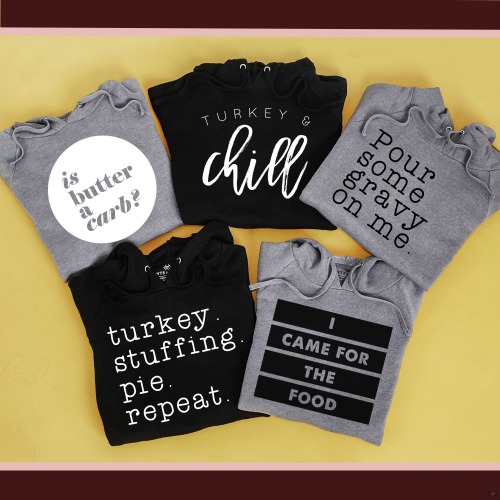 Sharing here