When all else fails… I could think of several ways to complete this thought. Primarily for me, when all else fails, I need to hit my knees and pray. I'm really guilty about going along with my week, life, etc and not stopping to pray. I do pray weekly, but it should be something I do daily. Generally, when things aren't working or I feel overly stressed, I've not been communicating with God like I should. I've been trying to do too much on my own. So when all else fails… pray.
I do have to admit what inspired this thought was the fact that over the weekend I tried to set my laptop up after having taken it with me on two night work trip and I could not get it to project to my larger monitor. I have a docking station and prefer working on a larger screen, regular keyboard and mouse. I Googled, I updated drivers, I uninstalled drivers. Nothing worked. And then at the end of the day I realized I had not plugged the HDMI cable into the laptop. When all else fails… plug in the cord.
When you are standing in your closet trying to decide what to wear and nothing comes to mind, wear basics. When all else fails, reach for your basic wardrobe items.
Disclosure: This post contains affiliate links. I receive commission for clicks and purchases made through them.
Blazer- Old option option option
earrings- Target option option
Reach for basic wardrobe items like a black blazer, grey tshirt and olive jeans. I now consider olive jeans as a year round neutral and a basic wardrobe item. They go with everything. And sometimes there is nothing wrong with wearing an outfit of all basic wardrobe items. Just add one fun statement piece like leopard sneakers (or flats or boots or pumps.) And bam! Instant outfit. Instant pizzaz.
I have more than one black blazer. I have a short cropped one, a dressier one, and this more casual boyfriend blazer. A black blazer can go with just about anything. It's one of those must have completer pieces.
A neutral basic tee is a closet must have as well. I went with grey but you could just as easily go with white. Or pick a colored tee if you are not in the mood for all basics or all neutrals. Red, burgundy, yellow… any of those would plug into this formula.
Leopard shoes- leopard is another one of those neutral patterns that goes with everything but delivers a punch! Get yourself a pair of leopard shoes asap. I recommend Steve Madden flats, Vince Camuto pumps, and Circus by Sam Edelman boot for comfort. I own all of these brands and could wear each for an eight hour day. Sorry, I could not link you to my boots or pumps, but I'd check these brands for a leopard option.
The Cents of Style Two for Tuesday is another don't miss deal! Two pairs of earrings for $14. So many cute pairs to choose from. Get yours and one for your girl friend, sister, Mom, cousin, aunt, all the gals on your Christmas shopping list. The code is 2FORTUESDAY.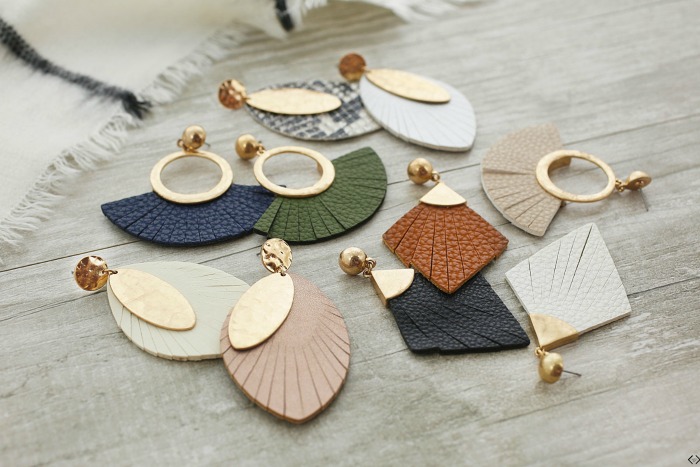 My Jane.com pick for today are these funny running tees. Remember this deal only lasts a couple of days and the Cents of Style Two for Tuesday is only today!

Funny Running Tees – $14.99
from: Jane Affiliates
Have a great day. If you haven't filled out my survey yet, please do so on this post. I've really enjoyed the feedback I've received so far.
You might also like to read: Boyfriend jeans and a blazer
Linking up HERE.