I'm going to share the secret to comfy fall weekend wear with you. But first, let me share a little history.
Disclosure: This post contains affiliate links. I receive commission for clicks and purchases made through them.
When I was a kid growing up, I loved clothes but my family could not afford lots of clothes or the latest and greatest name brand. Since I was growing out of clothes yearly, I had just enough to get by. Money wasn't wasted on clothes I would only wear a few times. I received clothes for my birthday- summer and back to school since it was still hot when we started school and then clothes for Christmas. There was always a big back to school spree too. As a teenager, those were some treasured times. My mom would take me to a city some distance from our hometown to a mall with all the "designer" stores and oh did I think I was the fashionista. I remember selecting a green jumpsuit and some white oxfords when I was about 13. I was so giddy over that jumpsuit and I rocked it to school on a regular basis.
When I got a little older, and stopped growing for a spell, around 11 or 12, my mom began to spurge a little on a few things for me. There was a store in town, Finkelsteins, that carried higher end items and all the trendy things a girl longed for. I remember my first pair of name brand sneakers- a pair of white Puma sneakers from Finkelsteins. I had a huge smile on my face that day because those were the "in" tennis shoes. I finally had a pair of name brand "tennis shoes" or sneakers. I left there beaming with pride.
And that, my friends, brings us to the secret to comfy fall weekend wear-
White tshirt- Target similar
boyfriend shorts- Old Navy similar
striped cardigan- Old Navy option
sneakers-Kohls
purse- Kohls
earrings- old option

a great pair of sneakers. I pretty much stopped wearing sneakers by high school, other than for cheerleading and work outs, and started wearing dressy flats. As an adult, I have only worn sneakers for running, until a few years ago when I indulged in slip on sneakers. I recently decided to get on board with sneakers and purchased these New Balance Fresh Foam Sport sneakers. Comfiest shoes ever! This "earth red" color is perfect for fall. I started out by pairing my sneakers with boyfriend shorts and a white tee, with the addition of a cardigan for an early fall outfit. I'm sure I will be wearing these with joggers, leggings, jeans and blazers and more. I can't believe it took me so long to discover the secret to comfy fall weekend wear.
Hallelujah, it's Friday! Here are five favorites for the week:
1. Cents of Style Fashion Friday– This is always an amazing sale! This week get 40% off fall sweaters code FFSWEATER18. Leopard print cardigans are so trendy right now, so don't miss that one!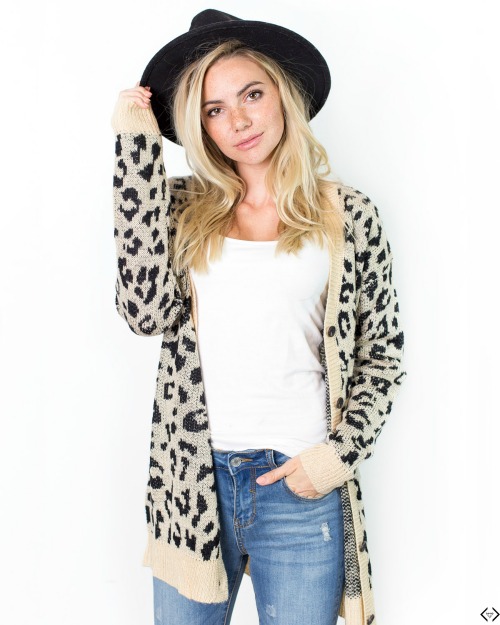 2. The hubby had a birthday last Saturday. We got up early and had breakfast out. Then we took a road trip to the Savannah Wildlife Refuge and drove through. He photographed some monster alligators. We had lunch at his favorite bar-b-que place along the way. It was his day and all activities were his choosing. As a gift, I purchased this weighted blanket for him. He suffers with some muscle issues and sleep disorders and had mentioned a weighted blanket but thought the cost was too much. If it alleviates his pain and helps him sleep, the cost is NOT too much. So far, so good. He is really loving this blanket. He no longer lets the dog on the bed, because she might tear his blanket, lol.
3. Sometimes you have to have breakfast for supper! That resulted in my favorite meal of the week Wednesday night- chocolate chip pancakes, eggs and bacon. Gluten free of course, made with almond flour. We might repeat this tonight.
4. I am still using these purse organizers and still in love. Get one for yourself and every female on your gift list!
5. Pura Vida bracelets is also having a site wide birthday sale- 30% off plus free shipping until 9/30. Get your boho vibes on with their fun pieces.
Have a great weekend!
Before you go, you might also like: Joggers and Sneakers
Linking up here:
* Mix It Mondays* Start the Week Stylish
Elegantly Dressed and Stylish Ageless Style
Style Me Wednesday Pumps and Pushup Oh Hey Girl * Style on the Daily
Your Whims Wednesday Fashion Frenzy
Thursday Fashion Files * Thursday Moda * ChicandStylish *
Trendy Thursday The Weekly Style Edit
* Fashion Friday* Fabulous Friday*
Fashion Should be Fun * High Five for Friday
Weekend Wear * Sharing a Journey
Five on Friday Friday Favorites* Saturday Share Pieced Pastimes